Honda Green Dealer Recognition Program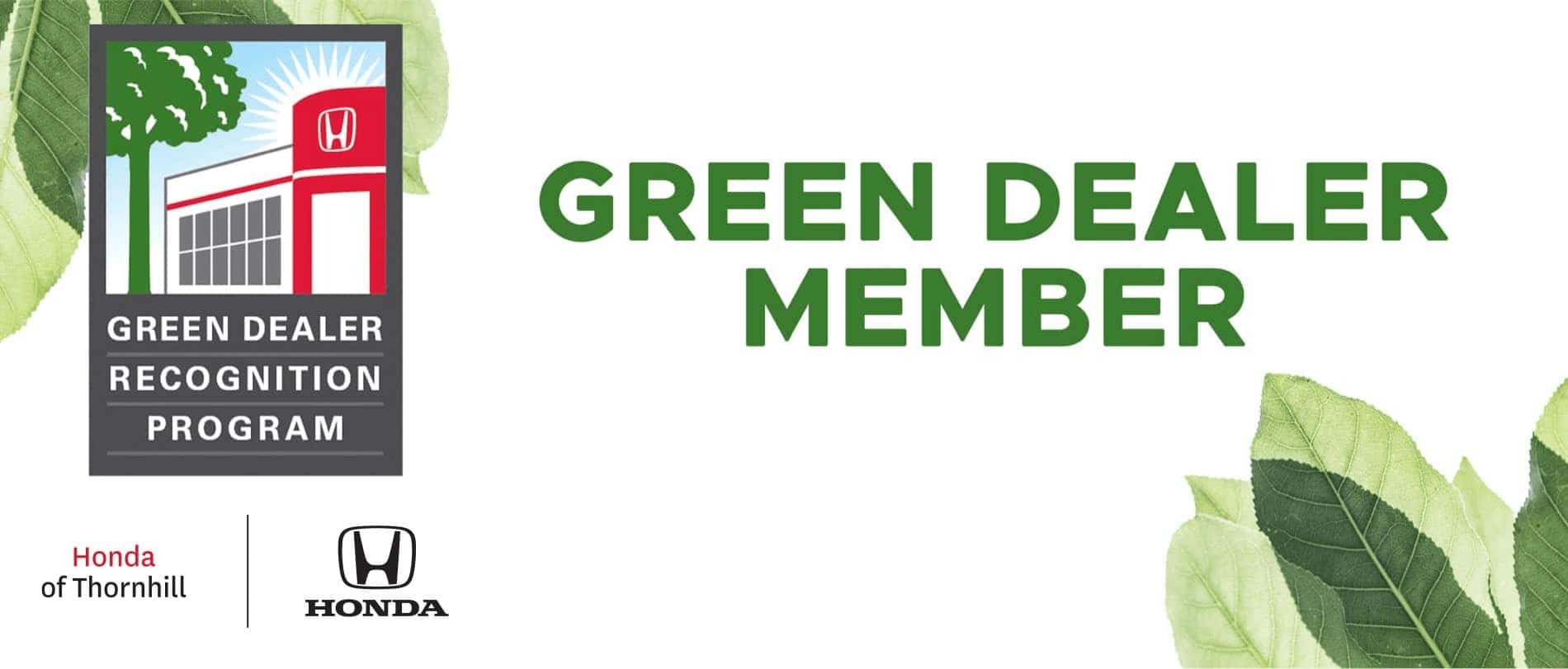 We Are Gold!
In January 2020, we were awarded Silver status in the Honda Green Dealer Recognition Program by reducing our energy consumption by 10%.
In November 2021, we were awarded Gold status by reducing our energy consumption by a whopping 30%!
Only 11 Honda dealerships in Canada (out of 238) have received Gold status.
We achieved this milestone in our 20 year-old facility.
To achieve this award, we enabled the following changes:
1. 100% LED lighting, inside and out
2. Installed low-flow Kohler toilets in employee areas
3. Decommissioned 28 ceiling fans and replaced those with 2 Big Ass fans
4. Installed programable thermostats throughout
5. Replaced 88 computer with energy efficient Dell OptiPlex micro units
6. Installed high-speed service doors throughout to minimize heat loss
7. Installed programmable motion-detected lighting switches in major employee areas
8. Replaced four plasma displays in service with low-wattage LED commercial units
9. Replaced roof-top HVAC units (when required) with energy efficient units
Moving the Needle
Honda's commitment to the environment extends well beyond fuel-efficient vehicles. The Green Dealer Program helps Honda dealers reduce the environmental impact of their operations and lower their energy costs. With the Green Dealer Recognition Award, Honda puts the spotlight on dealers who go the extra mile. It's another important step on the road to Blue Skies for our Children.
Honda of Thornhill's Green Journey
Our Green journey is not over!
We are only 8 points away from the 80 points required for a Platinum Award!
To date, there are only 4 Honda dealership in Canada at the Platinum level.
For more information about Honda Canada's Green Dealer Program,
click here!